Meet Dr. Canales, DDS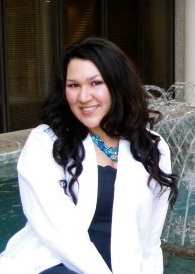 Dr. Canales graduated with a doctorate of dental surgery from Texas A & M Health Science Center- Baylor College of Dentistry in 2010.  Dr. Canales has focused her professional career to providing you with the most up to date techniques and advances in dentistry.
Dr. Canales believes in creating a warm personal environment for her patients. She maintains this standard of excellence by creating personalized treatment plans, and listening to the desires and needs of her patients. Having undergone many extensive dental procedures in her lifetime she understands the "patient experience" and the importance of trust a patient instills in their doctor. She is committed to honor this trust and provide a pleasant treatment experience.
Dr. Canales provides treatment on all ages from infants to adults. She is licensed in both minimal inhalation and oral conscious sedation. She believes in the practice of Mercury free dentistry.  As a 2006 graduate in the Biological Sciences from St. Mary's University, she has had a strong interest in cellular nutritional and the prevention of degenerative diseases which has led her to become an independent distributor for Usana Health Sciences since 2011.
She is a current member of the San Antonio District Dental Society, Texas Dental Association, and the American Dental Association.